UK-based and AIM-listed oil and gas company Baron Oil has completed its earn-in for an increased interest in the Chuditch discovery and prospects.
Baron Oil said last week that it increased its shareholding in SundaGas subsidiary, SundaGas Timor-Leste Sahul, from 33.33 per cent to 85 per cent.
As a result, the company increased its indirect interest in the TL-SO-19-16 PSC, also known as the Chuditch PSC, offshore the Democratic Republic of Timor-Leste from 25 per cent to 63.75 per cent.
Andy Yeo, CEO of Baron, said: "We are delighted that the earn-in arrangements have now been completed with the issue of new shares in SundaGas Timor-Leste Sahul to Baron and that the company has secured a materially increased interest in the Chuditch PSC project.
"Everything is in place to allow SundaGas Banda to undertake the PSC technical work programme activities, especially the critical 3D seismic reprocessing.
"These works will enable an up-to-date assessment of the true potential of the Chuditch discovery and of the viability of drilling an appraisal well and further exploration wells in a timely manner".
To remind, the government of Timor Leste signed a production sharing contract with Sunda Gas and TIMOR Gap – the national oil company of Timor-Leste – for an offshore block containing the Chuditch discovery back in November 2019.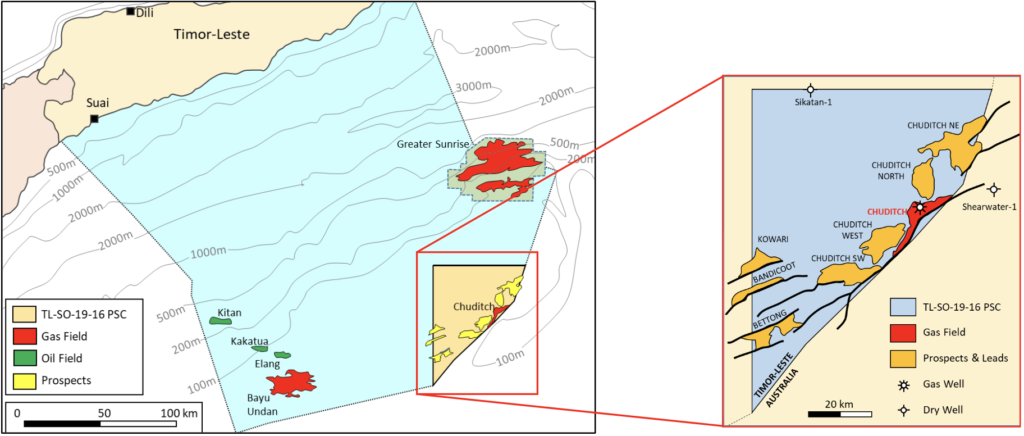 The license is situated in the south of the former joint petroleum development area with Australia which has transitioned to Timor-Leste exclusive jurisdiction following a maritime border treaty in August 2019.
The minimum work program in the initial three-year period includes the seismic reprocessing of 800 square kilometres of 3D seismic data and 2,000-line kilometres of 2D seismic data on the 3,571.49 square kilometre block.
If the result of the seismic reprocessing supports the presence of a significant structure associated at Chuditch, the term of the license will call for the drilling of one appraisal well.
The second license period will include a post-well evaluation study, drilling of one exploration well, and development scenario planning for Chuditch discovery while the third period includes geological and geophysical studies, development scenario planning, and drilling of two exploration or appraisal wells.
Also, Baron Oil in November 2019 entered into a reverse takeover of SundaGas but was forced to terminate it in January 2020 due to "uncertainties around the potential capital requirements of the combined group, along with complications in relation to the required restructuring of the SundaGas subsidiaries".
At that time, Baron Oil decided to invest in the Chuditch project via its entitlement to a one-third shareholding in a SundaGas' Timor-Leste subsidiary. This gave Baron Oil its initial indirect 25 per cent interest in the project.
This post appeared first on Offshore Energy.