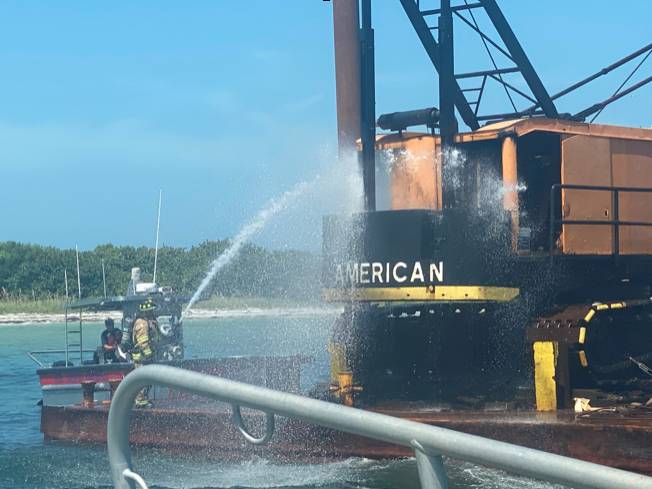 Emergency responders extinguished a fire aboard a commercial crane barge near Egmont Key, Fla. Sunday.
The U.S. Coast Guard, West Manatee County Fire Department, Manatee County Sheriff's Office and commercial salvage crew responded after Coast Guard Sector St. Petersburg watchstanders were made aware of the blaze by a good Samaritan via VHF-FM Channel 16.
The Coast Guard directed the launch of Coast Guard Station Cortez and Coast Guard Station St. Petersburg 45-foot Response Boat—Medium boat crews to create a safety zone around the burning vessel, while the fire department crews safely extinguished the fire with no personnel injuries or pollution reported.
"We thank each organization for the coordination and and quick response during this event," said Capt. Matthew Thompson, commanding officer of Coast Guard Sector St. Petersburg. "The immediate actions of the nearby good Samaritan certainly kept a bad situation from becoming much worse."
This post appeared first on MarineLink News.