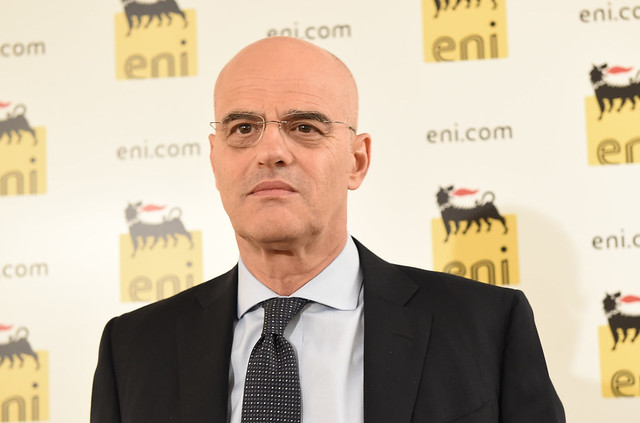 Italian oil and gas company Eni booked a loss in the third quarter of 2020 compared to a profit in 3Q 2019 while its hydrocarbons production declined by 10 per cent due to impacts of the Covid-19 pandemic, OPEC production cuts, and lower demand.
Eni on Wednesday posted a net loss of €503 million ($595.1 million) for 3Q 2020 compared to a profit of €523 million ($618.8 million) in the corresponding quarter of 2019.
The Italian company's result was negatively impacted by the lack of recognition of deferred tax assets for losses of the period.
Eni's hydrocarbon production was 1.7 million boe/d in the third quarter of 2020, down by 10 per cent compared to the third quarter of 2019.
Net of price effects, the decline was due to COVID-19 impacts and related OPEC+ production cuts as well as lower gas demand, mainly in Egypt.
According to Eni, its results were significantly impacted by the combined effects of the economic downturn due to COVID-19 that suppressed energy demand and caused oversupplied markets.
The third-quarter performance showed a noticeable improvement over the previous quarter due to a better balance in oil market fundamentals, against the backdrop of a slow economic recovery and uncertainties about the containment of the pandemic with repercussions on travel.
Eni CEO, Claudio Descalzi, said: "We achieved excellent results during the quarter, clearly exceeding market expectations in the face of a 30 per cent decline in oil and gas prices and a 90 per cent decline in refining margins.
"In E&P, even with Brent at 43 $/barrel, we achieved production levels in line with our expectations, and an EBIT of €0.52 billion, double consensus estimates. In a quarter that is traditionally weaker seasonally, the Global Gas & LNG Portfolio has achieved significant results".
This post appeared first on Offshore Energy.