Norwegian oil and gas company Equinor has completed an agreement with Rosneft that increases its onshore presence in Russia and redirected its remaining exploration commitments offshore in the Sea of Okhotsk.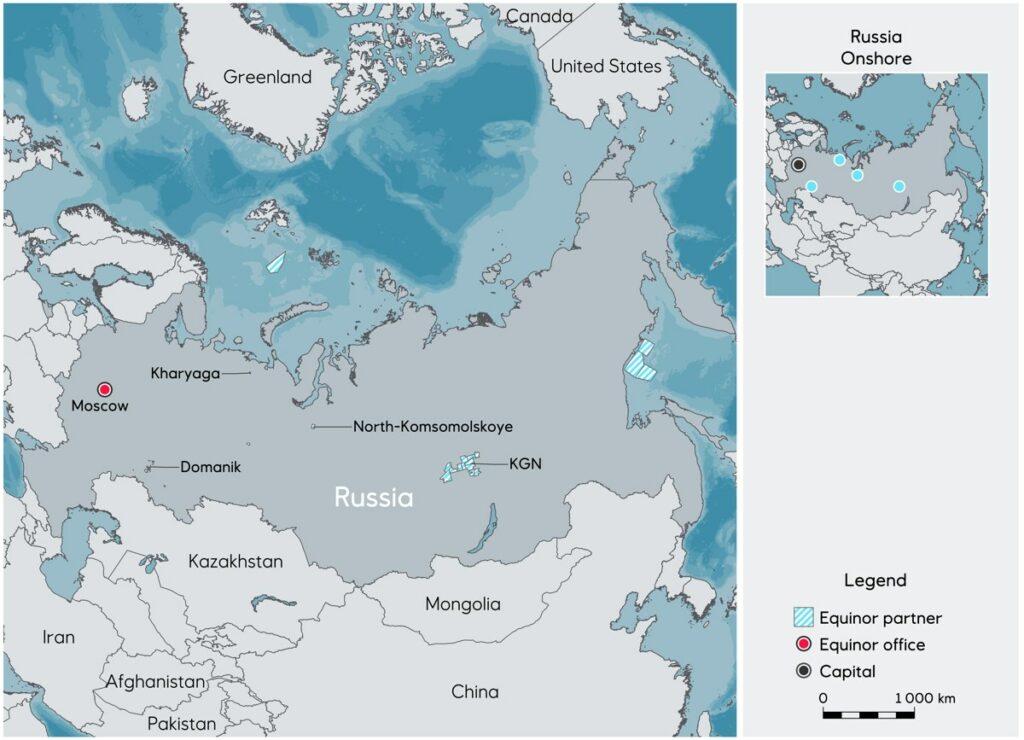 Equinor said on Friday that, through this agreement, it has acquired a 49 per cent interest in the limited liability company LLC KrasGeoNaC (KGN), which holds twelve conventional onshore exploration and production licenses in Eastern Siberia.
The payment at the completion of the transaction is around $550 million, which includes a cash consideration of $325 million at the effective date of 1 January 2019, and customary adjustments.
As part of this agreement, Equinor has redirected its remaining exploration commitments offshore in the Sea of Okhotsk and as such has no outstanding obligations in that area.
One of these twelve licenses, the North Danilovsky development, started production in July this year. Production is expected to reach 40,000 barrels of oil per day by 2024, with subsequent plans to increase this to 70,000 barrels of oil per day.
Pursuant to the 2018 agreement between Equinor and Rosneft to cooperate on health, safety and sustainability, the Norwegian company will collaborate with Rosneft in these areas across the KGN assets.
The Norwegian oil giant has been present in Russia for 28 years.
Rosneft and Equinor in 2012 established joint ventures to explore the three licences with Equinor holding 33.33 per cent in the Sea of Okhotsk.
The three licences – Kashevarovsky, Lisyansky and Magadan-1 – cover 79,000 square kilometres in the northern part of the Sea of Okhotsk, north-east of the island of Sakhalin, in water depths between 70 and 350 metres where the ice-free period is from July to December.
During summer 2016, the two companies drilled two wells in the Magadan-1 licence and in the Lisyansky licence. The Sea of Okhotsk is located south of the Arctic Circle and both wells are located in shallow waters.
This post appeared first on Offshore Energy.