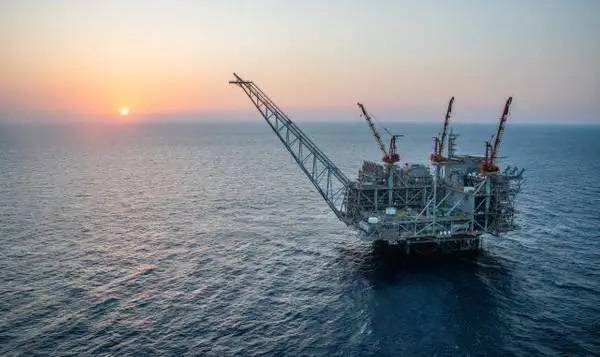 Leviathan platform offshore Israel (Photo: Noble Energy)
The European Commission has proposed a deal to EU member states with Egypt and Israel to boost imports of natural gas from the eastern Mediterranean, according to a draft document seen by Reuters dated June 7.
The draft memorandum of understanding, which is still subject to changes and needs approval from the governments involved, is part of European Union efforts to reduce fossil fuel imports from Russia following the war in Ukraine.
"The natural gas to be shipped to the European Union will originate either from the Arab Republic of Egypt, the State of Israel, or any other source in the East Mediterranean region, including EU Member States in the region," the nine-page document said.
The EU has said publicly it intends to conclude a trilateral agreement with Egypt and Israel before the summer, but the details in the June 7 draft are not public.
EU Commission President Ursula von der Leyen is due to visit Cairo next week.
The European Commission declined to comment on the draft agreement, or whether von der Leyen's trip could be when the memorandum of understanding is signed.
The draft deal establishes the principles for enhanced cooperation between the three partners but does not say how much gas the EU would import nor set any timelines for deliveries.
(Reporting by Francesco Guarascio @fraguarascio; Additional reporting by Kate Abnett, Susanna Twidale and Sarah El Safty; Editing by David Clarke)
---
This post appeared first on Offshore Engineer News.