UK gas supplier Gasrec hit a milestone with its 10,000th truck loading at National Grid's Grain LNG facility on the Isle of Grain.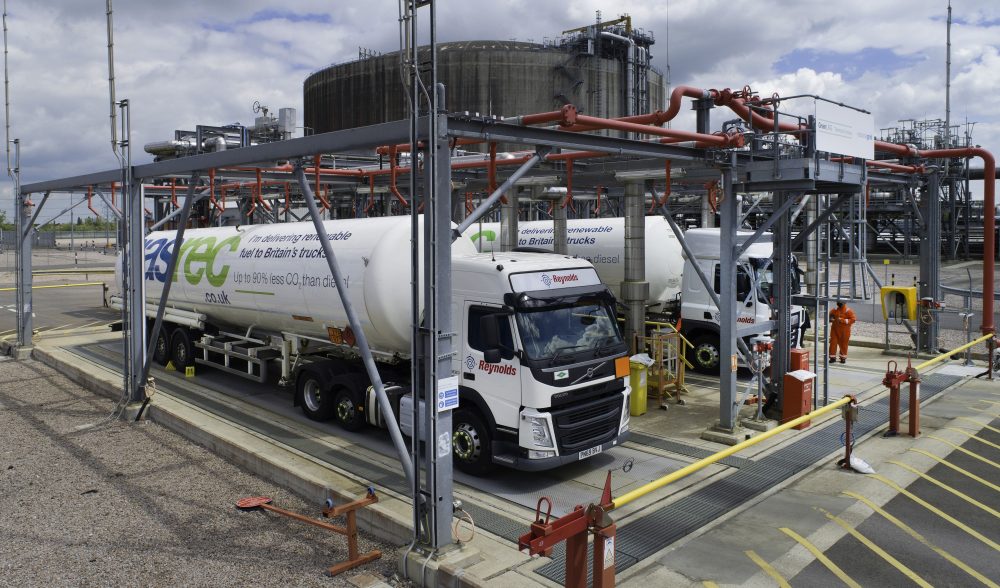 Demand for LNG in the road transport sector has soared in recent years, as operators continue to look for more environmentally-friendly alternatives to diesel in order to meet the government's increasingly stringent targets to reduce carbon emissions.
The off-grid industrial sector has also seen strong growth for LNG as a cleaner substitute to fuel oil.
In March, Grain LNG broke its previous monthly loading record – filling 310 cryogenic tankers with the fuel. In total, 2,149 tankers filled up at the facility in 2020 and National Grid expects utilisation to increase by as much as 80 per cent over the course of 2021.
Nicola Duffin, commercial director, Grain LNG, says, "This signified another milestone in the terminal's contribution to both the security of the UK's energy supply and Grain LNG's role in the country's transition to using cleaner sources of energy. We are confident that Grain LNG and its customers have many more milestones ahead as demand continues to grow with the increasing use of cleaner transportation fuels."
Gasrec – the UK's leading supplier of biomethane to the road transport industry – has also seen exponential growth in recent years, with the company now supplying approximately seven times more gas to fleets than at the start of 2019.
To keep up with demand, Gasrec recently invested in four additional tri-axle tankers, to take its delivery fleet up to seven – with a further two currently in build and due on the road later this year. Each tanker is capable of carrying up to 20 tonnes of Bio-LNG.
Grain LNG's truck loading facility – which has the capability to fill more than 13,000 tankers per year – went live in November 2015, with Gasrec's first load taking place in January 2016. The company now loads on average 70 tankers of LNG per month, before delivering the fuel to its open-access and private customer facilities across the UK.
This post appeared first on Offshore Energy.