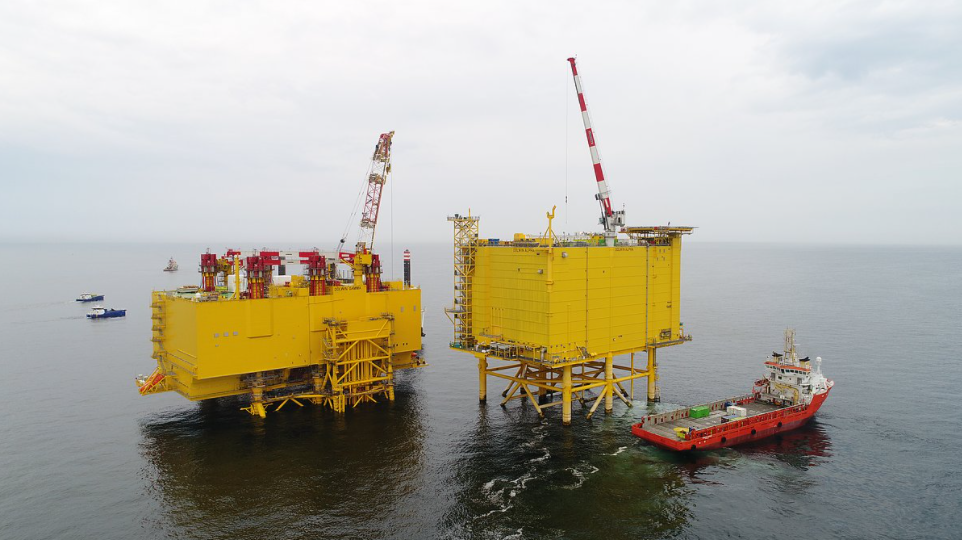 GE Renewable Energy's Grid Solutions business has completed upgrades on the offshore converter platform DolWin gamma in the German North Sea.
The upgrades included enhancements to the valves and control system, which now, in addition to improving the overall performance of the grid connection system, also reduce maintenance, GE said.
Located approximately 80km offshore, DolWin3 with the offshore converter platform DolWin gamma connects the Merkur and Borkum Riffgrund 2 wind farms with the onshore transmission grid.
In July 2017, the DolWin gamma converter platform was installed offshore. A year later, the 900 MW grid connection was put into operation.
"The offshore grid connection DolWin3 has been transferring power from wind generation in the North Sea to the German grid since the third quarter of 2018," said Marco Kuijpers, Director Large Projects Offshore of TenneT.
"The updates that have recently been tested and certified give us confidence that our grid connection will still be stable and reliable in the future as we move toward our ultimate renewable energy goals in the future."
This post appeared first on Offshore Energy.