Gas Natural Açu's LNG-to-power project in the Brazilian Port of Açu has received its first cargo at the end of last year.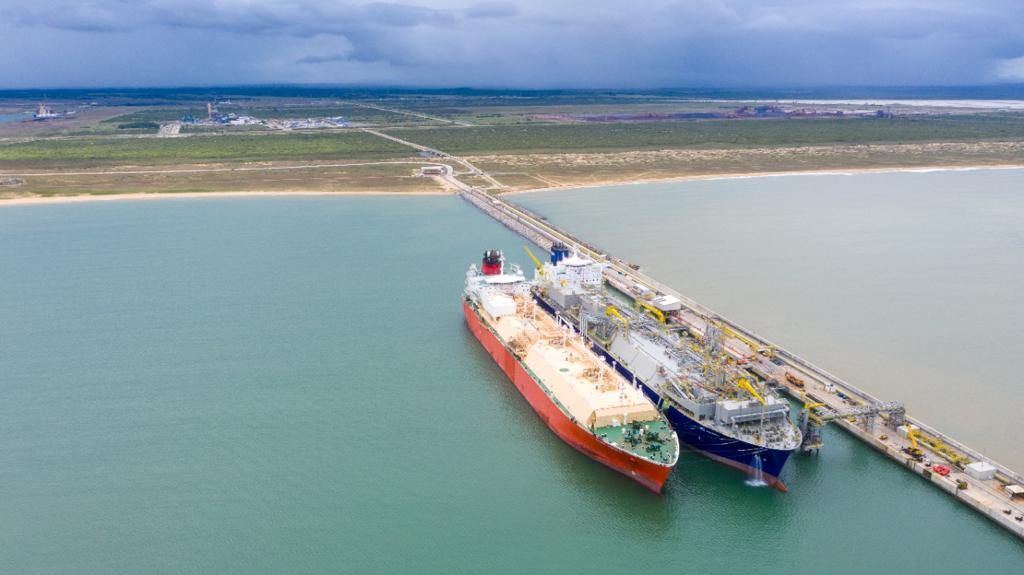 BW's floating storage and regasification unit, the FSRU BW Magna received cargo from the 2007-built 155,000-cbm Kmarin Emerald LNG tanker.
The cargo was supplied by the project partner BP, Gas Natural Açu said in a social media post. The operation was completed within 118 hours, the company said.
The chilled fuel will be supplied to the thermoelectric power plant GNA I, which is composed of 3 gas turbines and 1 steam turbine that, together, will be responsible for generating 1.3 GW in a combined cycle, which contributes to the increased efficiency in energy generation.
The facility is scheduled to start commercial operation in the first half of 2021.
GNA I will be connected to the SIN – National Interconnected System – through a 345 kV Transmission Line of approximately 52 km in Campos dos Goytacazes' substation.
Gas Natural Acu (GNA) project, championed by EIG, Prumo Logistica, BP and Siemens, also includes the GNA II thermoelectric plant which will bring the total installed capacity to 3 GW.
BW's FSRU serving as the regasification facility will be moored alongside the terminal for 23 years supporting the Port Acu project, one of the largest greenfield LNG-to-power projects in Latin America.
BW Magna will be able to regasify up to 1,000 million standard cubic feet of natural gas per day supplying the two power plants.
In the planned second phase of the project,
GNA plans to expand its thermal power project by monetizing offshore gas, especially from pre-salt fields, to the Acu Port complex.
The project developer obtained a license to double its energy production to as much as 6.4 GW of installed capacity.
GNA says that total investment in the current project will exceed 8.5 billion reais ($1.7 billion) by 2023 when it plans to start the second power plant.
This post appeared first on Offshore Energy.