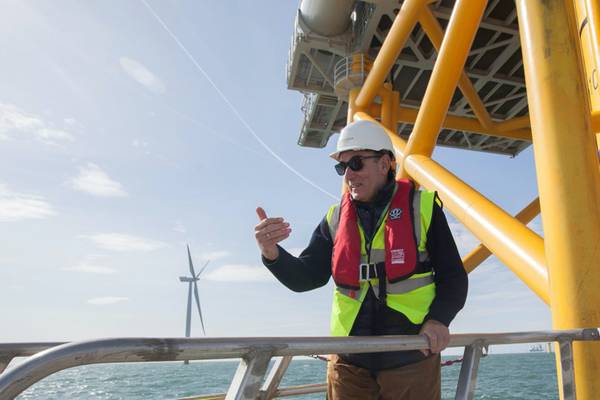 Iberdrola chairman, Ignacio Galán, at one of the company's wind farms.
Spanish renewable power group Iberdrola is considering spinning off its offshore wind business, Chief Executive Ignacio Sanchez Galan said on Wednesday.
The company's management is looking in detail into the idea, but no decision has been made yet, Galan told a conference call to discuss the company's second-quarter earnings.
(Reporting by Inti Landauro and Stephen Jewkes)
---
This post appeared first on Offshore Engineer News.