Germany's engine manufacturer MAN Energy Solutions and Chinese state-owned energy company China National Machinery Corporation (CHMC) have commissioned a 200-megawatt LNG-ready power generation plant in Cambodia.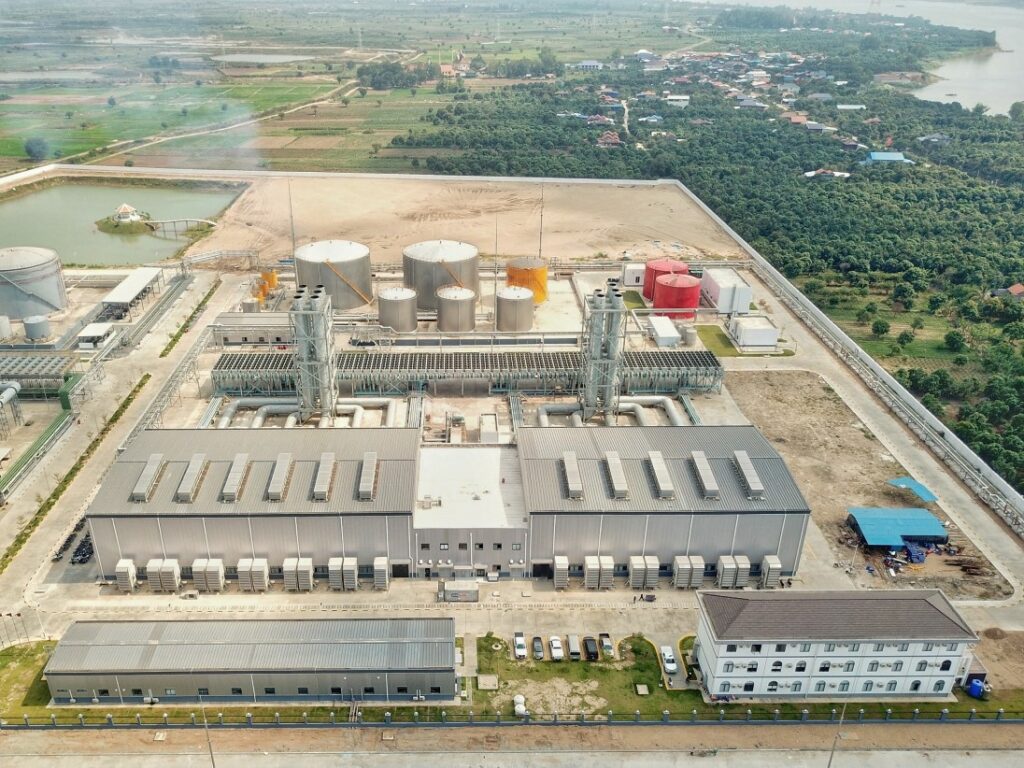 The power plant, located near the Cambodian capital Phnom Penh, was handed over to Cambodian utility Electricité du Cambodge. It consists of eleven MAN 18V51/60DF engines.
CHMC was responsible for the engineering, procurement, and construction (EPC) of the power plant, while MAN Energy Solutions handled the supply and commissioning of the eleven engines and related plant auxiliaries.
The power plant will initially run on heavy fuel oil, but it will be possible to operate the dual-fuel engines with much-lower-emission LNG in the future.
"The plant is located directly on the banks of the Mekong River in the Lvea Aem district in Kandal Province, with the potential to add an LNG terminal at a later date. Our engines are designed for natural gas and can switch seamlessly from one fuel type to another during operation," said Martin Höhler, head of power, Asia Pacific Region at MAN Energy Solutions.
MAN Energy Solutions will continue to support the project after commissioning with MAN PrimeServ, the company's after-sales brand, that will supply OEM spare parts, special services and digital solutions for the power plant over the next five years.
Cambodian O&M company SchneiTec is responsible for operating the facility.
This post appeared first on Offshore Energy.