Dublin-based information and communications technology (ICT) consultancy Mindseed has formed partnership with Ocean Energy to assess the potential benefits of using satellite-based services within the marine energy sector to address key operational challenges.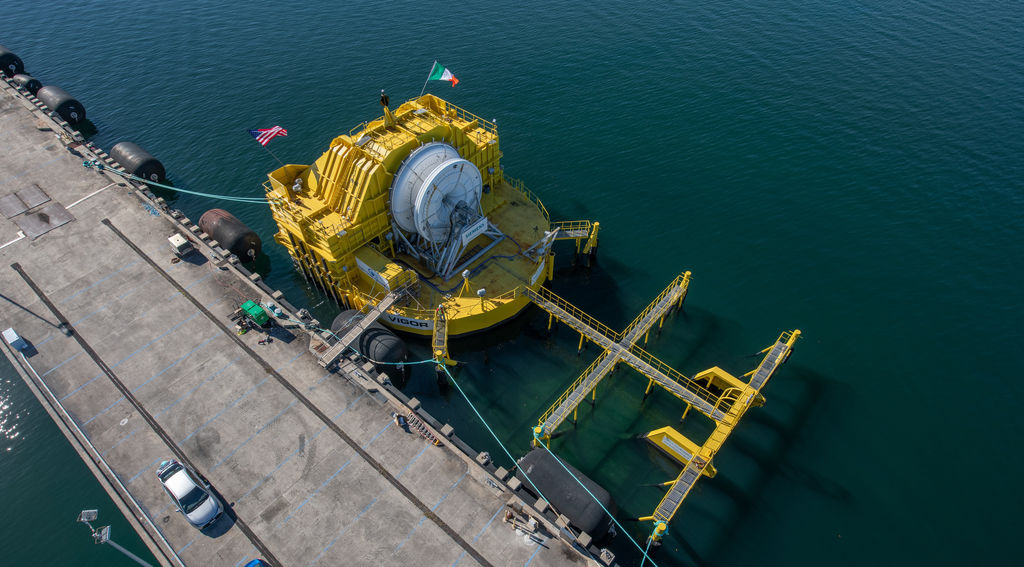 The news comes as European Space Agency (ESA), in collaboration with the Dutch Marine Energy Centre (DMEC), selected the consortium as successful bidders in its competitive marine energy tender process, along two additional companies.
With a global market estimated to be worth more than €100 billion by 2050, marine energy has the potential to play a significant role in the future energy system, whilst contributing to the reduction of carbon emissions, mitigating climate change and stimulating economic growth, especially in coastal and remote areas.
It is estimated that 100GW of wave and tidal energy capacity can be deployed in Europe by 2050, meeting 10% of Europe's current electricity needs. That is enough to meet the daily electricity needs of 76 million households while simultaneously helping to reduce climate change by displacing fossil fuels such as gas, oil, and coal, according to Minseed.
Patricia Moore, CTO of Mindseed, said: "With over 50% of all marine energy companies based in Europe, and as much as 10% located here in Ireland, we are very well positioned to establish Ireland and Europe as global industry leaders in the marine energy sector, and seize export opportunities in the global market.
"Key to differentiating ourselves in the market is the successful adoption of the latest in internet of things (IoT) and artificial intelligence (AI) technologies and the incorporation of space-based technologies that deliver earth observation (SatEO), satellite communications (SatCom), and satellite navigation (SatNav) capabilities.
"We are very excited to partner with domain experts Ocean Energy to assess the technical feasibility and commercial viability of satellite-based services in the domain, addressing key operational challenges across planning, logistics, efficiency and safety of operations".
Tony Lewis, CTO of Ocean Energy, added: "Ocean Energy has extensive experience in harnessing the power of the oceans and in addressing the difficulties of deploying and maintaining devices in challenging ocean environments.
"We believe that emerging technologies, and underutilised existing capabilities, particularly space-based capabilities, can be used to radically transform the sector. We are excited to partner with Mindseed in exploring what we believe to be vast and largely untapped potential".
Davide Coppola, project manager ESA Space Solutions, added: "Space technologies and data have a great potential to support the roll-out of marine energy solutions. I look forward to seeing the results of the study and the proposed next steps".
This post appeared first on Offshore Energy.