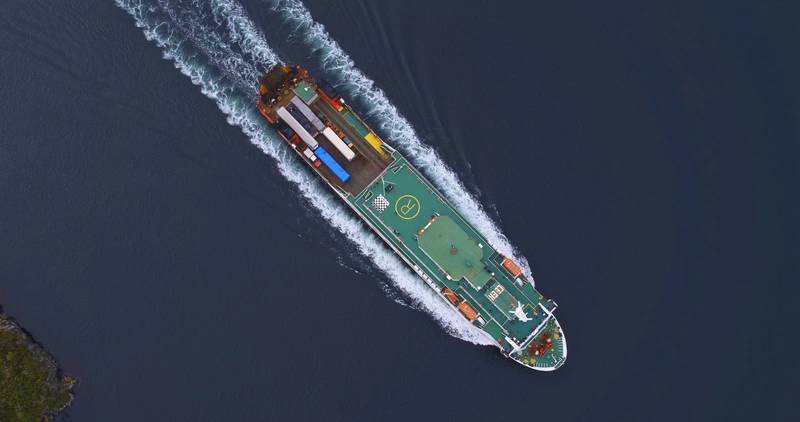 Maritime software, services, and data analysis provider NAPA said it has been awarded type approval by DNV GL for its latest loading computer, the NAPA Loading Computer Type 4 and Loading Computer System Damage Control, LCS(DC). The type approval, which is the first of its kind to be awarded by DNV GL, is significant in enabling further adoption of a new generation of loading computers, which assess damage in real time with increased accuracy, allowing crew to make essential decisions on ship stability.
According to NAPA, the Type 4 Loading Computer marks a shift in operational safety, most notably for passenger vessels. Since the start of 2020, under new IMO requirements, all passenger-carrying newbuild vessels will be compliant if a Type 4 Loading Computer is installed. Likewise, passenger ships constructed before January 1, 2014 must also comply with this requirement no later than the first renewal survey after January 1, 2025. To ensure the highest industry safety standards are reached, and to futureproof vessels in line with regulation, NAPA will also now only deliver Type 4-compliant software, it said.
Additionally, NAPA was awarded type approval for the functionality required by the advanced DNV GL class notation LCS(DC). The LCS(DC) feature provides additional functionalities, including automatic flooding detection by sensors, that assist the master as a decision aid when the ship has been subjected to damage and consequent flooding.
The Loading Computer software includes an advanced calculation of damage stability associated with an actual loading condition and/or actual flooding cases, using the direct application of user or sensor defined damage to enable safe return to port (SRtP).
The NAPA Loading Computer Type 4 also includes updates to a vessel's automatic damage detection and incorporates the status of watertight doors, cross flooding, and escape routes into its modelling. NAPA Loading Computer Type 4 is Safe Return to Port (SRtP) and IACS Type 4 compliant and complies with all relevant IMO Circulars.
Launched in 1993, NAPA Loading Computer software is currently installed on more than 2,000 ships across the global commercial and passenger fleet. The ship stability solution is used by nearly all the major cruise lines, such as Kvarken Link, Windstar Cruises, and all nine Carnival Cruise line brands, as well as the ferry, RoRo, RoPax, StoRo, and LoLo operators.
The software undertakes a wide range of calculations related to hydrostatics, intact stability, and ship longitudinal strength to optimize vessel load while minimizing stress and safety risk. It is this leading expertise in ship stability and decades of knowledge in enhancing passenger ship safety that underpins the company's safety solutions, with 90% of newbuild vessels worldwide built in yards that use NAPA design software.
Jussi Siltanen, NAPA Safety Solutions Senior Product Manager, said, "The type approval not only demonstrates how the combination of live data and ship stability expertise can radically improve operational safety but reaffirms our position as leaders in this field. While we previously had to rely on preprogrammed scenarios to assess intact and damage stability, we can now more accurately assess stability based on real-time conditions. This provides crew with more precise information that they can use to keep their vessels and passengers safe."
Inge Seglem, DNV GL Head of Section Stability, Load Line & Tonnage, said, "The ability for crew to make smarter, better informed decisions is what keeps ships, crew, passengers and cargo safe. In light of this, NAPA achieving type approval for the DNV GL optional LCS(DC) class notion, a standard set to further evolve safety in the sector, will serve as a benchmark in the industry for passenger ship safety".
This post appeared first on MarineLink News.