Norwegian companies Ocean Sun and Marine Water Production (MWP) have joined forces to produce fresh water through desalination using offshore floating solar technology.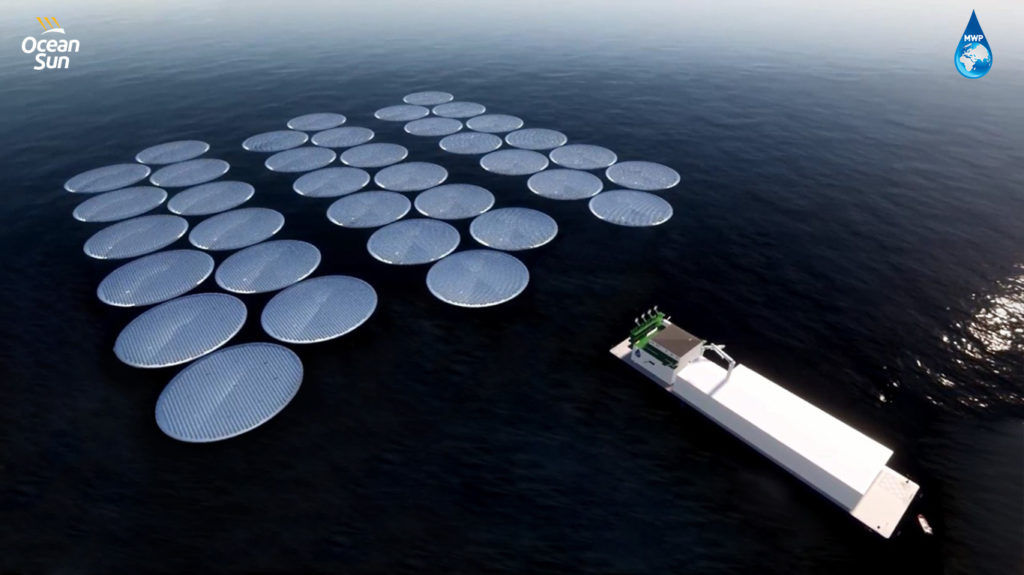 The two Oslo-based companies will integrate their technologies to produce fresh water based on renewable solar power from ocean floating systems.
The floating photovoltaic solution is based on Ocean Sun's floating solar system which incorporates proprietary floating hydro-elastic membrane.
The plant is a hybrid and will be supplemented by other power sources and produce between 50 to 100 million liters per day of fresh water delivered through a piping system to shore, according to MWP.
"The world is facing an increasing water scarcity challenge. Clean fresh water for private, industrial and agricultural purposes is a pre-requisite for life and is in high demand at more and more locations globally", MWP said in a statement.
According to MWP, projects in the Middle East may see the first application of hybrid technology within 24 months.
To remind, Ocean Sun signed an agreement with MP Quantum Group to develop floating solar projects in Greece and the Republic of Cyprus.
The intention of the parties is to develop utility scale floating solar, both on inland reservoirs and for ocean applications, using Ocean Sun's proprietary floating solar technology.
This post appeared first on Offshore Energy.