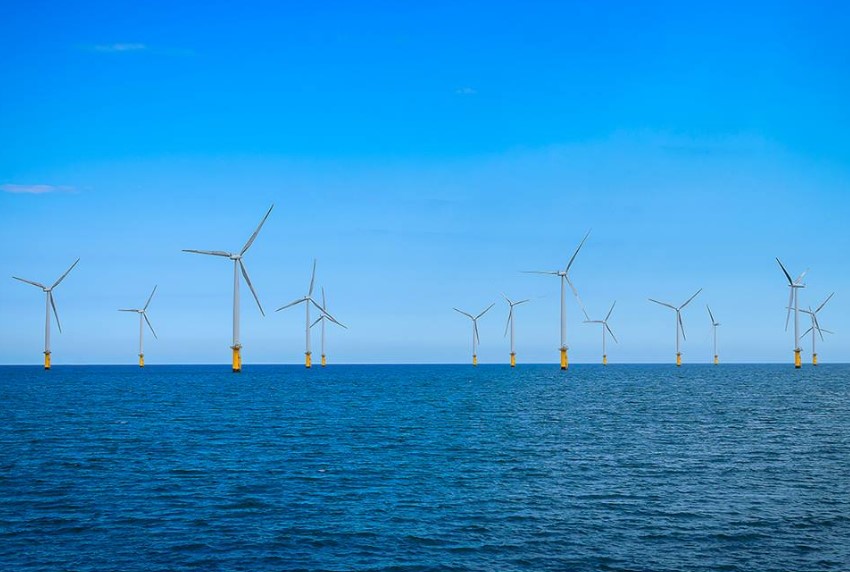 Lithuania's state-controlled energy holding company Ignitis Group has selected Ocean Winds as a strategic partner for the development of offshore wind farm projects.
Ocean Winds, an offshore wind joint venture between Engie and EDPR, and Ignitis Group aim to jointly participate in the first auction for offshore wind in Lithuania which is expected in 2023.
If the partners jointly develop the planned offshore wind farm project in Lithuania, the capacity of which is expected to reach about 700 MW, Ignitis Group will own 51 per cent and Ocean Winds will control the remaining 49 per cent of the shares.
The investment in a project of this size could reach up to € 1.5 billion, Ignitis Group said.
The Lithuanian entity will also be a minority partner in the development of the Moray West wind farm on the East coast of Great Britain, owning 5 per cent of the shares.
Spyridon Martinis, CEO of Offshore Winds, said: "We are proud to announce our strategic partnership with Ignitis Group that will make a substantial contribution to our business plan and growth strategy for new markets adding 700 MW to our portfolio to be developed in Lithuania. At the same time this will improve our cooperation with key market players in geographies where we have strong leadership sharing our knowledge and experience to add value to our assets and shareholders."
Ignitis Group started the search for a strategic partner for the development of offshore wind farm projects at the beginning of 2019. After initiating the search, the group received initial interest from more than ten potential partners, and seven participants submitted official Expressions of Interest (EOIs).
"The strong interest we received from European wind energy leaders in the opportunities for cooperation indicated that we are on the right track and that we can see the Baltic States among leaders of renewable energy in the future," Darius Maikštėnas, Chairman of the Board and CEO of Ignitis Group said.
"We plan to implement a strategic partnership with OW, one of the largest offshore wind farm developers in the world, through a two-stage partnership process. Ignitis Group will initially gain valuable expertise by participating in a new offshore wind farm development project as a minority partner and then will participate in auctions for the development of specific projects in the Baltic Sea. Offshore wind technology is constantly evolving, and the Baltic Sea is considered one of the most promising places for the development of this type of energy."
This post appeared first on Offshore Energy.