Royal Dutch Shell has started operations at its ten megawatts green hydrogen electrolysis plant at the Wesseling site of its Rheinland refinery in Germany.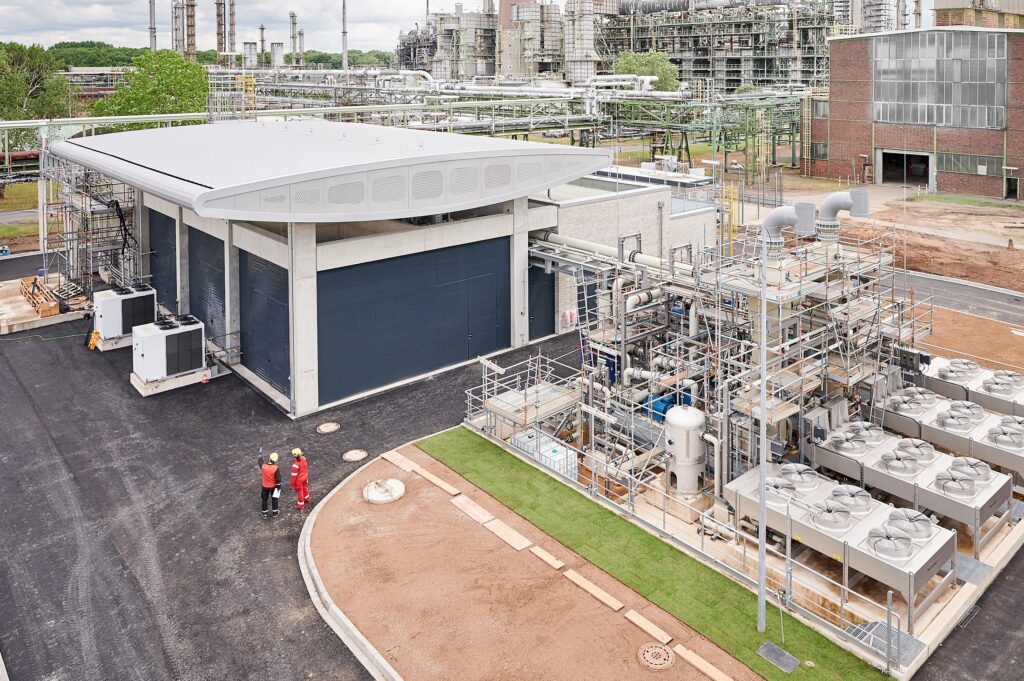 Shell claims the Refhyne project be Europe's largest PEM hydrogen electrolyser; the first to use this technology at such a large scale in a refinery.
The Rheinland electrolyser will use renewable electricity to produce up to 1,300 tonnes of green hydrogen a year. The green hydrogen will initially be used to produce fuels with lower carbon intensity.
The electrolyser was manufactured by ITM power in Sheffield, UK, and includes parts made in Italy, Sweden, Spain and Germany.
The project is backed up by the European consortium (consisting of Shell, ITM Power, research organisation SINTEF, consultants Sphera, and Element Energy) and is funded by European Commission.
Shell, with a target to become a net-zero-emissions energy business by 2050, plans to expand the capacity of the electrolyser to 100 megawatts. A plant for bio-LNG is also in development.
Shell's downstream director Huibert Vigeveno said: "This project demonstrates a new kind of energy future and a model of lower-carbon energy production that can be replicated worldwide. Shell wants to become a leading supplier of green hydrogen for industrial and transport customers in Germany."
Armin Laschet, North Rhine-Westphalia's minister-president, said: "Today, 30 per cent of German demand for hydrogen already comes from North Rhine-Westphalia's industry. Estimates predict that demand will double by 2030. This is why we need innovative solutions that will meet the demand for CO2-neutral hydrogen. Projects such as Refhyne demonstrate how innovation can benefit both the environment and the economy."
This post appeared first on Offshore Energy.