Are we going to have enough skilled workers to drive the energy transition forward and what is the offshore energy industry doing about that, the current gender gap in the offshore oil and gas and wind sectors and salaries as primary motivators were only some of the topics covered during one of OEEC's talk shows on Tuesday.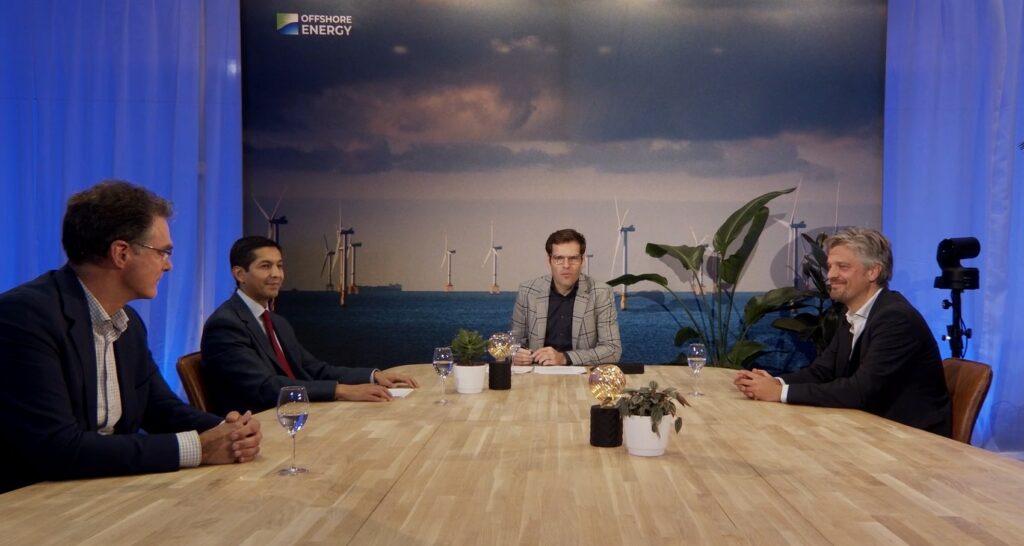 OEEC's last talk show on Tuesday, A Changing Industry Means Changing People, was moderated by Maarten Bouwhuis and focused on the human capital side of the energy transition. The talk show featured Iván Pineda, Director of Public Affairs at WindEurope, Sjoerd Hendriks Director Engineer at GustoMSC, and Niels van Rhenen, Managing Director at Brunel Nederland.
The panellists discussed several burning issues concerning the offshore energy industry and the key questions were whether there are enough skilled people to make the energy transition happen and what is the energy industry doing to attract new talents. Other topics included the image of the industry, gender diversity in the offshore energy sector, as well as the exchange of workforce between the oil and gas and offshore wind sector.
When asked how many new people the offshore wind industry will need in future, Pineda said about 200,000 by 2030. At the moment, there are 77,000 people working in the offshore wind sector in Europe, which means that the industry needs 123,000 more.
"I think it's very possible that we will find them, but the real question is how fast", Pineda said.
Answering whether there will be enough personnel to move us forward in the energy transition, Pineda quoted a recent study from IRENA, saying that there will be between four to six green jobs for every job lost in the fossil fuels industry in this green energy transition.
The gender diversity, or the lack thereof, in the offshore energy sector was also discussed. Coincidentally, the talk show was supposed to include Anouk Creusen, Executive Director of 75inQ, who is devoted to bringing gender balance to the offshore energy table. However, as Creusen was not able to attend due to health reasons, Bouwhuis addressed the issue of talking about diversity without a woman at the table.
It was emphasised that the need to incentivise gender diversity in the industry is extremely important.
This post appeared first on Offshore Energy.