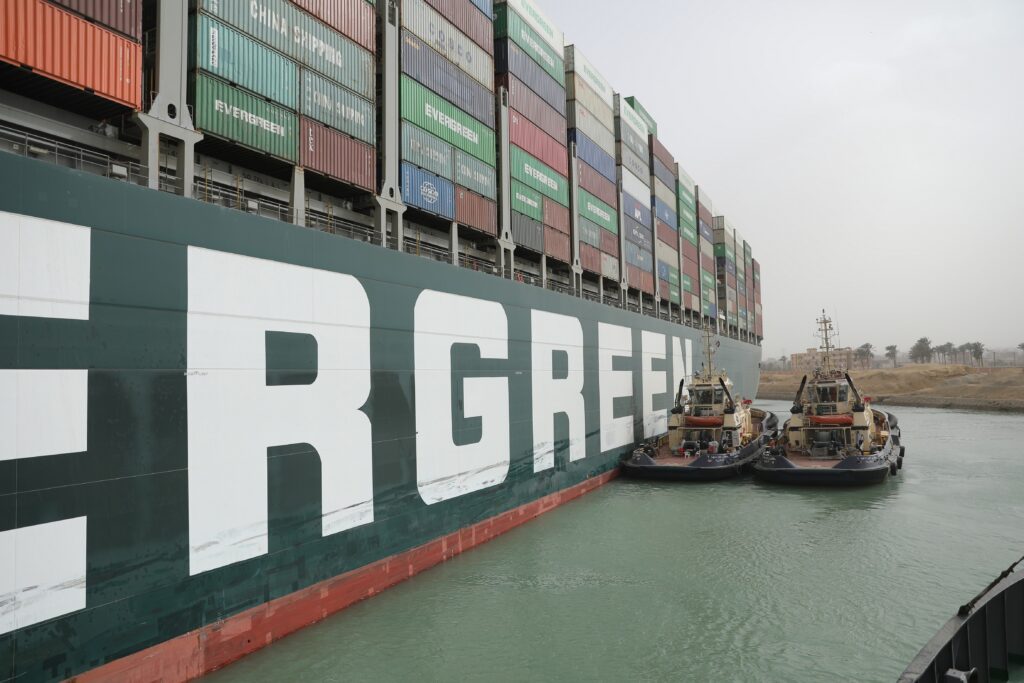 Egypt's Suez Canal revenue increased to $5.84 billion in its 2020-21 fiscal year (July-June), the Suez Canal Authority (SCA) announced.
The head of the authority, Lieutenant-General Osama Rabie, revealed that "the revenues of the Suez Canal, during the fiscal year 2020/2021 recorded the highest annual revenue in the history of the canal amounting to $5.84, compared to $5.72 billion during the 2019/2020 fiscal year."
What is more, the canal's revenues in the first six months of this year increased to about $3 billion compared with $2.76 billion in the same period last year, as revealed by the port authority.
Specifically, some 9,763 ships had passed through the canal in the first six months of the year, two percent more than the same period last year while about 19,000 ships passed through the canal in 2020, an average of more than 50 a day, the SCA stated.
"The flexible marketing and pricing policies pursued by the authority succeeded in maintaining the rates of ships crossing the canal," Rabie also noted.
"The granted reductions played a prominent role in achieving a major boom in the increase in transit rates of LNG ships, containerships, car carriers and dry bulk ships during the period from January to June 2021."
"LNG carriers increased by 24%, and containerships increased by 9.7%. Car carriers increased … by 27.8%, and dry bulk vessels increased by 5% during that period."
The increase comes despite the various challenges including the COVID-19 pandemic and the grounding incident of containership Ever Given.
This post appeared first on Offshore Energy.