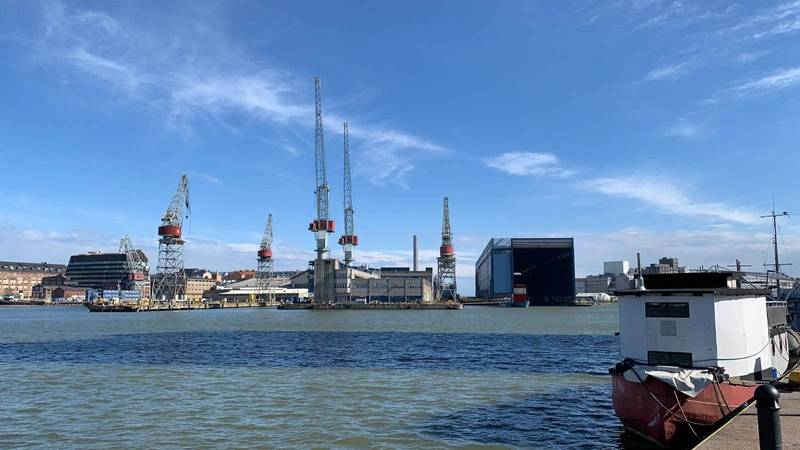 Finnish shipbuilder Helsinki Shipyard said it has secured an order to build a third luxury expedition cruise vessel for British operator Swan Hellenic.
The new vessel is scheduled to be delivered at the end of 2022, and like the two ships already on order, it is designed for the global cruise market, with an emphasis on high-latitude cruises, the shipbuilder said. Helsinki Shipyard said design work is already underway and that construction is slated to begin in the summer of 2021.
The order follows a keel laying ceremony held in September for the 113-meter, 10,500-ton SH Minerva, the first cruise ship to be built for Swan Hellenic at Helsinki Shipyard.
At 125 meters long and 12,000 gross registered tons, the new vessel ordered this week will be larger than its predecessors. The ship will feature a 4.6-megawatt diesel-electric hybrid propulsion system with selective catalytic reduction, 3-megawatt max. battery package and PC6 ice-strengthened hull.
The luxury vessel is designed to provide five-star accommodations for 192 guests in 96 spacious cabins and suites, the vast majority with large balconies. The ship will be operated by an onboard team of 140.
"The procurement of the main equipment for the third vessel to be built for Swan Hellenic has already started on a fast schedule, as our main goal is to stick to the schedules agreed with the customer," said Ville Korpela, project manager for the new order, who called the task a "pleasant challenge" amid current difficulties confronting the cruise and shipbuilding sectors due to the effects of COVID-19.
"The new order is significant for Helsinki Shipyard, as it shows our customers' confidence in our operations and is also a strong signal of the long-term nature of our operations," said Carl-Gustaf Rotkirch, the shipyard's CEO. "In these times in the world, this is a very good signal, not only for Helsinki Shipyard but also for the Helsinki maritime industry and the whole country's maritime cluster."
This post appeared first on MarineLink News.