The second day of Offshore Energy Exhibition & Conference closed with a lively discussion about crucial issues in the offshore energy sector, including oil and gas prices, hydrogen, and who is leading the way in the energy transition.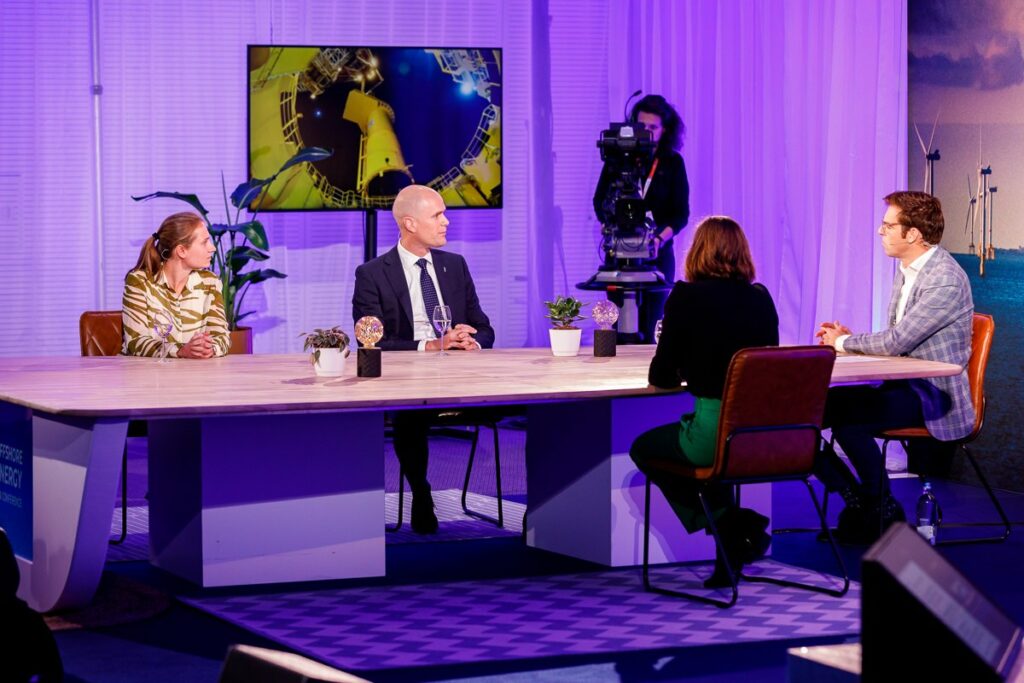 The talk show – named Energy Transition; Who Leads the Dance? – was moderated by Maarten Bouwhuis and welcomed three guests to the table for a discussion about what forces will be shaping the energy transition.
Aernout Korevaar, Technical Director at ONE-Dyas, Annemiek Asschert, Deputy Programme Manager Advice & Innovation at EBN, and Patricia Seibold, Manager Transactions and Deals at PwC Nederland joined Maarten to talk about the main causes of rising gas prices and the effects of that on the energy transition, the role of legislation in enabling the expansion of renewable energies, investments in hydrogen, and the fact that some renewables have better business cases with higher gas prices.
The panellists addressed the main question of the talk show, sharing their opinions on who is leading the dance in the energy transition.
"I think it's not really leading; it's a joint effort of all of us walking in the same direction," Seibold said.
Could it be that Russia's Putin is the one leading the way? Watch the video to find out what other panellists had to say because, as it turns out, it is quite busy on the dance floor.
This post appeared first on Offshore Energy.