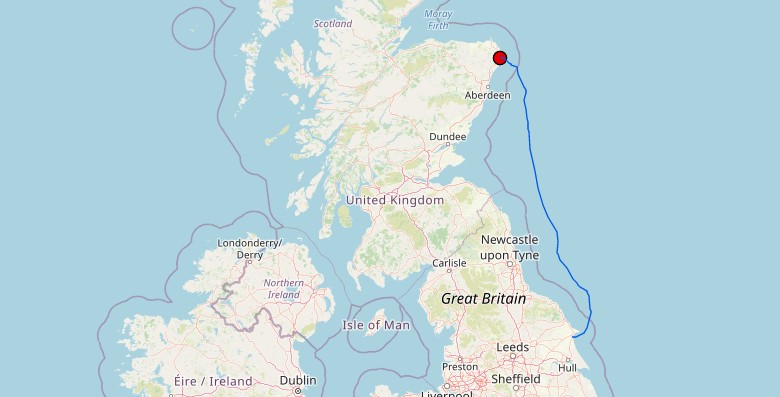 National Grid Electricity System Operator, the UK's electricity system operator, has published Networks Options Assessment (NOA) for 2022 recommending more than £5 billion (around $6.7 billion) worth of grid infrastructure investments in the North of Scotland.
The electricity transmission owner for this region and part of the SSE Group SSEN Transmission welcomed the proposals that include two subsea high-voltage direct current (HVDC) links from Peterhead to England as well as a second HVDC link from Spittal in Caithness, connecting to Peterhead.
Final Needs Case (FNC) for the first of two subsea electricity transmission HVDC links that will connect Scotland and England was submitted to Ofgem in December 2021.
If the Final Needs Case is approved, it will be followed by the Project Assessment, which will determine the level of investment required for the project.
The strategic onshore reinforcements to the north of Inverness and between Inverness and Peterhead were also included in this year's NOA.
SSEN Transmission said that the grid investments will be critical to delivering the UK and Scotland's net-zero commitments and renewable targets as these reinforcements are required under all credible future energy scenarios for net-zero.
They are also necessary to underpin the delivery of the UK Government's target of 40GW of offshore wind by 2030 target and its commitment to decarbonise the power sector by 2035 as well as the Scottish Government's 11GW of offshore wind and 75% emissions reduction targets by 2030, the transmission owner added.
"This year's NOA report fires the starting gun for over £5 billion of investment in grid infrastructure in the north of Scotland. This will be critical to enabling the growth of renewable electricity in the region needed to deliver net-zero, including the first step in unlocking the vast increase in offshore wind expected following the recently announced outcome of the ScotWind leasing round", Rob McDonald, managing director of SSEN Transmission, stated.
These investments, subject to all necessary planning and regulatory approvals, support SSE's recently announced Net Zero Acceleration Programme, which set out plans to invest £12.5 billion (about $16.7 billion) in the five years to 2026, or £7 million (around $9.3 million) every day.
Follow Offshore Energy's Subsea on social media:
This post appeared first on Offshore Energy.