University researchers in the UK have been awarded almost £1 million for the FlexWave project that will test the potential of using flexible materials in the design and manufacture of wave energy devices.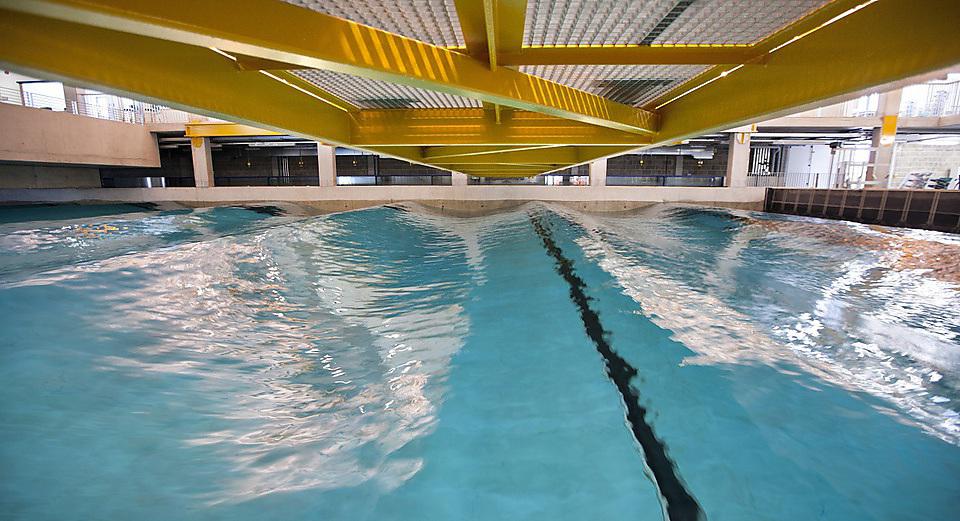 The FlexWave project will explore whether types of rubber, composites and polymers can be effective in harnessing wave power and converting it into a renewable and sustainable source of energy.
It will assess whether such materials are better at withstanding extreme storms and sea conditions, and whether they pose less of a threat to the environments in which they are placed.
Also, the FlexWave project will assess if flexible materials can be more reliable, sustainable and cost effective than existing alternatives such as steel or concrete.
The project will be led by academics from the University of Plymouth, in conjunction with colleagues from the University of Oxford and University of Southampton and they will also work closely with an advisory board of industry and innovation partners from the offshore renewable energy sector.
Together, the three-year project will unite experts in hydrodynamics, materials and deployable structures to tackle the potential challenges in design, manufacture and survivability of flexible wave energy systems.
It will include several phases of design analysis and numerical modelling simulations, to test the technology's performance, as well as physical tests within the COAST Laboratory in Plymouth.
The researchers will also work closely with the advisory board and wider industry to ensure any technology developed can be applied in real-world settings.
Deborah Greaves, Head of the School of Engineering, Computing and Mathematics at the University of Plymouth, and the project's Principal Investigator, said: "Marine wave energy has the potential to contribute around 15% of the UK's present electricity demand. However, despite a number of technical advances in recent years, it is still an emerging technology, especially when compared to other areas of the ORE sector such as offshore wind.
"This project is very timely as we can explore new innovations which may make wave energy more reliable and cost effective. It also presents an opportunity to look into synergies across the sector, and how wave energy could be integrated with offshore wind installations or used as a power supply for offshore installations, aquaculture, and remote and island communities".
John Chaplin, from the Faculty of Engineering and Physical Sciences at the University of Southampton, added: "A key issue in this project is that of survivability. Many concepts for wave energy devices have been found to be vulnerable to the effects of extreme loading in storm conditions. We aim to address this problem in exciting new ways, exploiting the properties of flexible membranes in novel geometric constructions".
The new project is one of eight to receive a share of a £7.5 million investment by the Engineering and Physical Sciences Research Council (EPSRC), part of UK Research and Innovation (UKRI), with the overall aim of helping the UK achieve its net-zero goal.
Put together, the projects will build on the UK's leading role in marine wave energy to overcome challenges to devices that capture the energy generated by waves and convert it into a renewable source of electricity.
This post appeared first on Offshore Energy.